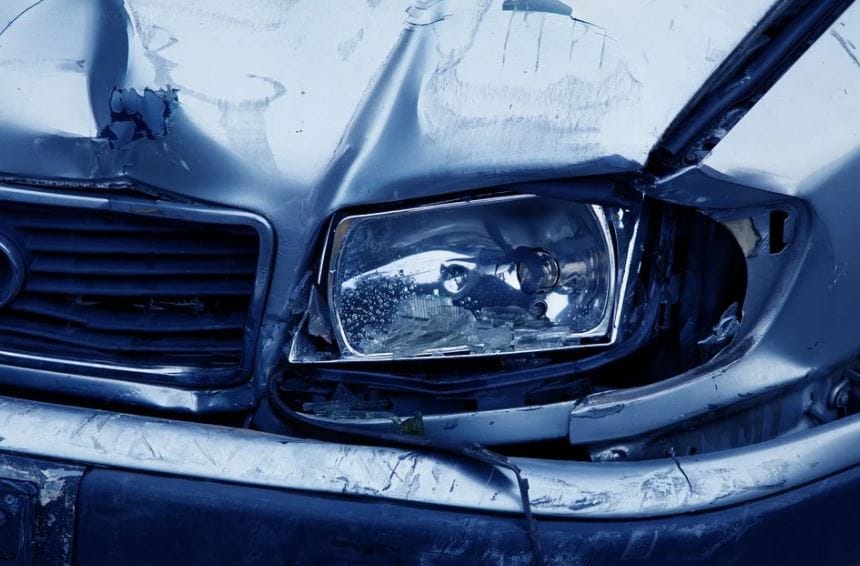 If you own a car, you will need to take your vehicle in for repairs at some point. Finding a reputable body shop that offers a multitude of repair services can be challenging, especially if you're unfamiliar with the area. At Huffines Kia McKinney, we are a full-service dealership serving the Dallas area and can assist you with any repairs you need for your Kia vehicle.
Types of Repairs
Whether you're needing minor paint touch-ups, frame straightening, or something in between, the auto body shop at Huffines Kia McKinney can provide you with the expertise needed to get the job done correctly. A sampling of some of the services we offer include the following:
Auto Body Painting: There are several reasons why you would need a fresh coat of paint on your vehicle, whether that includes an accident, aesthetics, or protecting it from the elements. The most common reason involves fixing scratches, rust, or other cosmetic damage.

Collision Repairs: As one of the most common reasons for visiting an auto body shop, repair due to collision is also one of the most important fixes. After an accident, be sure to have your vehicle examined to make sure the damage won't have a long-term effect on your ability to drive it.

Frame Testing: If you're involved in an accident, it's best to have someone look at your vehicle's frame. This can often go overlooked because it's not visible. A weakened or bent frame can put travelers at risk because the vehicle can have an uneven alignment, poor handling, and premature wear and tear on the tires. You might end up needing to have the frame straightened.

Dent Repairs: Sometimes inclement weather, such as hail, or other people's car doors can damage your vehicle's exterior. Dents can be seamlessly repaired and paint reapplied if needed. You might also opt for paintless dent removal, which doesn't involve any sanding or fillers. Technicians push the dents back into place gently and slowly as to not damage the paint job.

Detailing: Not all vehicle repairs enhance the life of the auto. Sometimes you just want a change in appearance, and car detailing can do just that. This involves touching up the paint, cleaning the interior, and polishing headlights.

Window Repairs: Glass damage on your vehicle can be due to chips, breaks, or cracks, and sometimes the damage can be repaired while other times you need a total replacement.
Why Should You Choose Huffines Kia McKinney?
For some of the best auto repair services in the Dallas area, visit Huffines Kia McKinney. Conveniently located at 1201 North Central Expressway in McKinney. We service customers in Allen, Denton, Frisco, Lewisville, Plano, and beyond. We are proud to be a certified collision repair center for Kia, which means that all work performed by our technicians is approved by the manufacturer. It's important that we have a body shop on-site so you know exactly where to go if your vehicle needs repairs. We can service your vehicle quickly while maintaining the utmost quality.
We offer plenty of conveniences when you schedule your service at Huffines Kia McKinney. Some of these perks include the following:
A free shuttle.

Early-bird or late-night drop-offs so you can leave your vehicle for service when it works best for your schedule.

Technicians who are ASE and manufacturer certified.

Saturday hours.

Rental service availability while your vehicle is being repaired.

Spanish-speaking individuals available if needed.

Free Wi-Fi available if you decide to wait for repairs.
Staffed by the most qualified technicians, our body shop is ready to assist you with your repair needs. Our commitment to excellence is evident as we use only genuine Original Equipment Manufacturer (OEM) Kia parts. This ensures that we provide you with the quality and performance you deserve. Use our online form to schedule an estimate or reach out to our body shop directly to schedule your appointment. Bringing your vehicle to us for service will allow us to get you back on the road in no time and with less hassle.