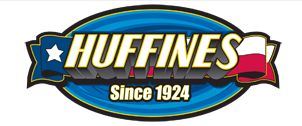 When you are involved in an accident, it can often be a very stressful time. Knowing what to do and what to expect can lessen your anxiety and help you avoid costly 
mistakes. Be prepared ahead of time. Always carry your driver's license, registration, proof of insurance, your insurance agent's contact information, your attorney's contact information, cell phone, pen, paper, and a camera. Also, print this list and keep it in your glove box.
If you are in an accident: 
Determine if anyone is seriously injured. If they are, call 9-1-1 immediately.
Show concern about everyone's well-being.
Immediately take a mental picture of the other driver's appearance and demeanor. Impaired drivers, those without a valid driver's license, or valid insurance may decide to flee the scene.
If there are no serious injuries, move the vehicles to the side of the road and out of the way of traffic.
Exchange information with the other driver. Be sure to get their name, address, phone number, insurance company policy number, driver's license number, and license plate number. Look at their actual license and insurance card to ensure the information is accurate. If the driver does not own the vehicle, obtain the owner's information as well as the driver's information.
If there are witnesses, try to obtain their contact information. Witnesses can help corroborate your side of the story.
Write out a written description of the other driver, their vehicle (make, model, color, and year), damage to the vehicles, the weather, road conditions, the nearest cross streets, time of day, and the accident (what actually happened).
Photograph the accident scene, all vehicles involved, the damage, and the other driver if possible.
DO NOT tell the other driver or the police that the accident was your fault.
Consider filing an accident report with law enforcement, even if there are no injuries. This guarantees official documentation of the accident in case the other driver changes their story. It also helps speed up the claims process.
Call the Huffines Collision Center in Plano at (972) 867-4000. We can setup a tow if necessary, arrange a rental car, and negotiate with the insurance companies on your behalf.